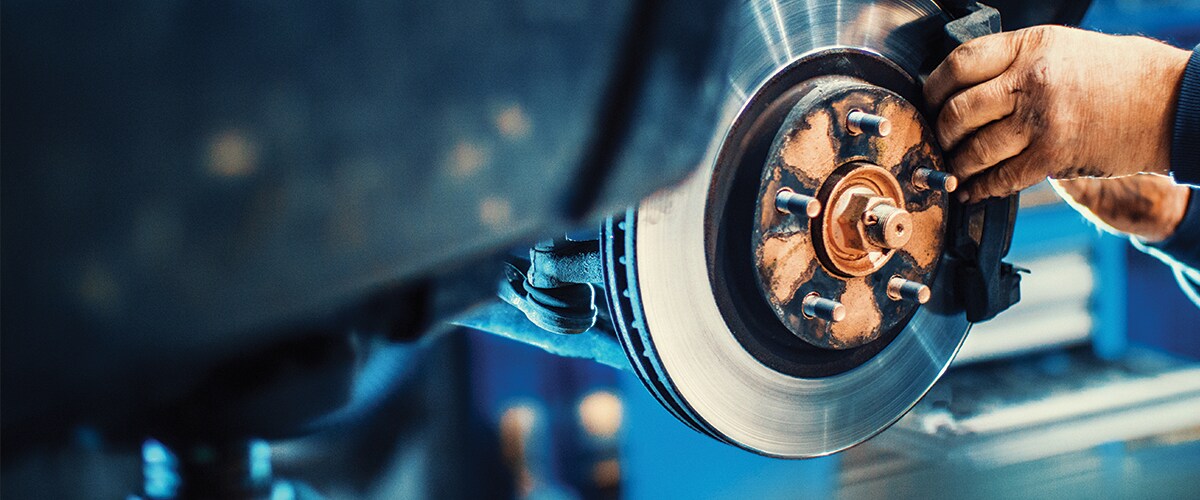 Brake Repair & Service - Koons Kia of Woodbridge
Whether you're looking for a full brake overhaul or you're just interested in general brake repair, the Koons Kia of Woodbridge service team is ready to help. If you're tired of listing to your brakes grind every time you hit the brake pedal, then it might be time to have our service team take a look at them. Our team is prepared to handle just about any brake service need, from brake pad replacement to rotor repair. Ensure that your car is stopping as it should be, contact our team to schedule a service appointment.


Brake Pad Service
Wondering what kind of signs might indicate that your brakes are worse for the wear? There are a few telltale signs that can help drivers determine if brake service is needed. For starters, drivers can listen for the classic grind or screeching that occurs when you hit the brakes. Drivers can also lookout for a spongy brake pedal, which usually means that that your brake pads require so attention. If you're experiencing delay with your brake pedal response, then your brake fluid might need some love. If you're not quite sure what the problem is, then you can let our service team figure out just what's going on.
Contact Koons Kia of Woodbridge to Schedule Service
Ready to have our service team fixup your brakes so you can return to the roads with boosted confidence? Feel free to utilize our online service center to schedule a service appointment from a smartphone or computer. If you're prefer, you can also just call our dealership to schedule an appointment over the phone with our service team. Be sure to check out our latest service specials to see if any of our specials lineup with your brake service needs. Options abound at Koons Kia of Woodbridge, schedule a service appointment today.