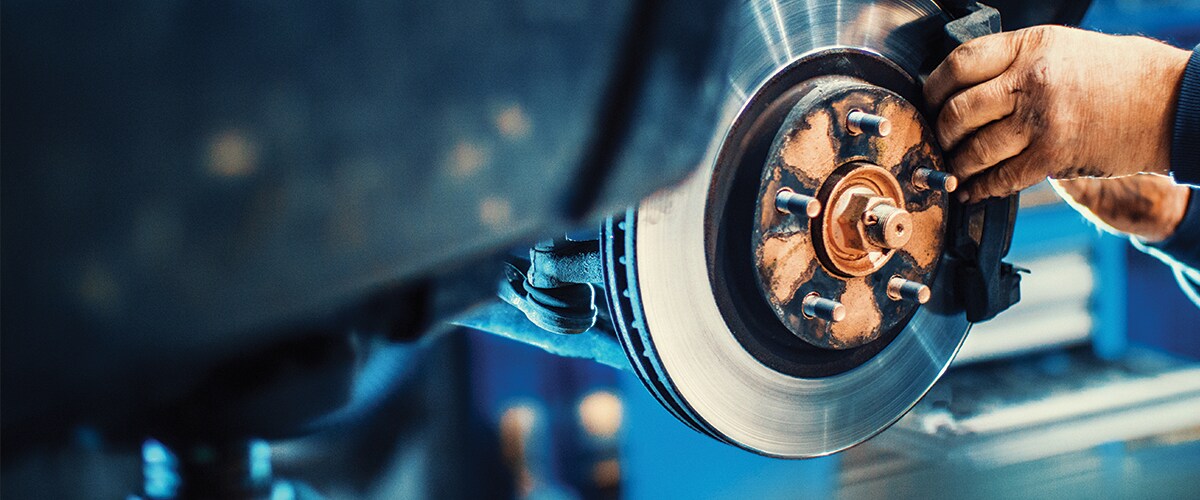 Brake Service at Koons Kia of Woodbridge

There are few things as jarring as the sound of your calipers hitting your rotors when pressing the brakes. The resulting screeching sound is a telltale sign of a potential brake problems. Fear not, Koons Kia of Woodbridge is prepared to help Alexandria area drivers with everything from brake repairs to routine inspections to more involved repair needs! Schedule a service appointment at Koons Kia of Woodbridge today!
Brake Maintenance in Woodbridge
There are several helpful symptoms that can help drivers determine whether brake repair is necessary. Possibly the most classic sign of brake repair is a grinding or screeching noise when applying the brakes. This grinding or screeching noise is often a sign that your brake pads are worn-out, resulting in your calipers and rotors coming into contact when you apply the brakes. This metal-on-metal contact between your calipers and rotors is what leads to grinding or screeching noise. While your calipers and rotors are one of the classic signs that your brake pads need replacing, it's not the only symptom that can help drivers diagnose potential repair needs. Indeed, beyond grinding and screeching noises, Alexandria drivers can look for spongy brake pedals, which often indicate thinning brake pads. By spongy, we mean they require more pressure than normal to achieve a brake activation. There are a host of other brake repair indicators! Schedule a service appointment to have a Koons Kia of Woodbridge service team member inspect your brakes!
Schedule a Service Appointment at Koons Kia of Woodbridge!
Put an end to shoddy brakes, schedule a service appointment at Koons Kia of Woodbridge! Our team is ready to help with many other repair and maintenance needs beyond brakes! Whether you know you'd like to get your brakes serviced or you're looking to have a host of service needs taken care of, Alexandria drivers can count on the Koons Kia of Woodbridge service team!