The 2018 Kia Soul vs the Competition
Everyone has different standards when it comes to finding a new car. Some people enjoy all the best in safety features, others enjoy lots of fun and hi-tech entertainment gadgets. You might be looking for a more affordable ride that still has the right amount of safety and flair for a lower price. Well, we here at Koons Kia Woodbridge have just the hatchback SUV for you: the 2018 Kia Soul. Now, we can describe all of this hatchback's impressive features to you, but a better option would be for us to show them to you by comparing it with another well-known SUV in its class, the 2018 Toyota RAV4.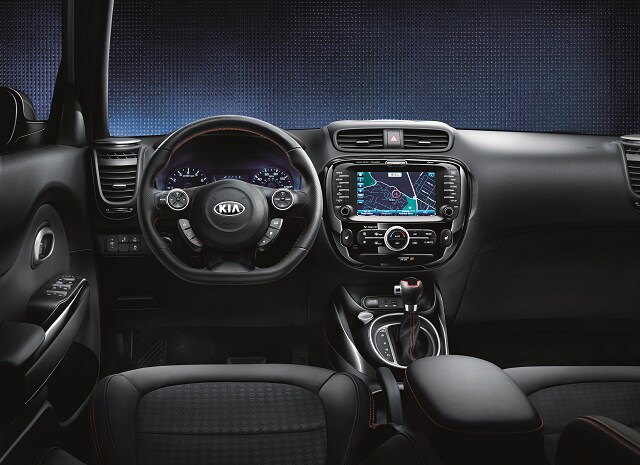 The 2018 Kia Soul vs Toyota RAV4
The Kia Soul has a much lower starting price than that of the Toyota RAV4. The MSRP for the Kia Soul is $16,200 whereas the Toyota RAV4 starts out at $24,510.
The Kia Soul saves you a bit more money at the pump with 24 miles per gallon in the city (and towns like Manassas) and a combined city and highway fuel efficiency of 27 miles per gallon. The RAV4 gets up to 23 miles per gallon in the city and a combined miles per gallon of 26, respectively.
The Kia Soul was given a five-star Front Driver Crash Test rating by the National Highway Traffic Safety Administration (NHTSA), which is their highest rating and shows the effectiveness of the Kia Soul's exterior and air bags. The NHTSA gave the RAV4 a four-star rating in the same test.
All trims of the Kia Soul, including the Base trim, come standard with SiriusXM Satellite Radio capabilities, making the drive to Fredericksburg a lot more entertaining. SiriusXM is unavailable on the base trim of the Toyota RAV4, the RAV4 LE.
All trims of the Kia Soul come standard with illuminated driver and passenger vanity mirrors, which are absent from the base model of the RAV4.
The Kia Soul has a bit more room for passengers with 39.5 inches of head room and 39.1 inches of leg room. The Toyota RAV4 has about 38.9 inches of rear head room and 37.2 inches of rear leg room.
The warranties of the Kia Soul keep you covered for a lot longer: the Basic Warranty lasts for 60 months or 60,000 miles, whichever comes first and the Powertrain Warranty covers your engine for 120 months or 100,000 miles. The Basic Warranty of the RAV4 covers you for 36 months or 36,000 miles and Toyota's Powertrain Warranty covers the RAV4 for 60 months or 60,000 miles.
2018 Kia Soul vs. Honda Fit
You're going to want plenty of cargo space, and the Kia Soul has 61.3 cubic feet of cargo volume over the Fit's 52.7 cubic feet, which certainly makes a big difference when packing the vehicle up
There is also more total interior passenger volume on the Kia Soul over the Honda Fit, giving you and anyone onboard more room to spread out and enjoy the ride
Drivers will find more onboard technology on the Kia Soul with UVO and connectivity to Android Auto™ and Apple CarPlay™, while the Honda Fit can't boast many of those connected features on its base models
With the Kia Soul, you'll find more warranty coverage available over the Honda Fit for greater peace of mind